Matthias arriving at Tivoli in Corona times!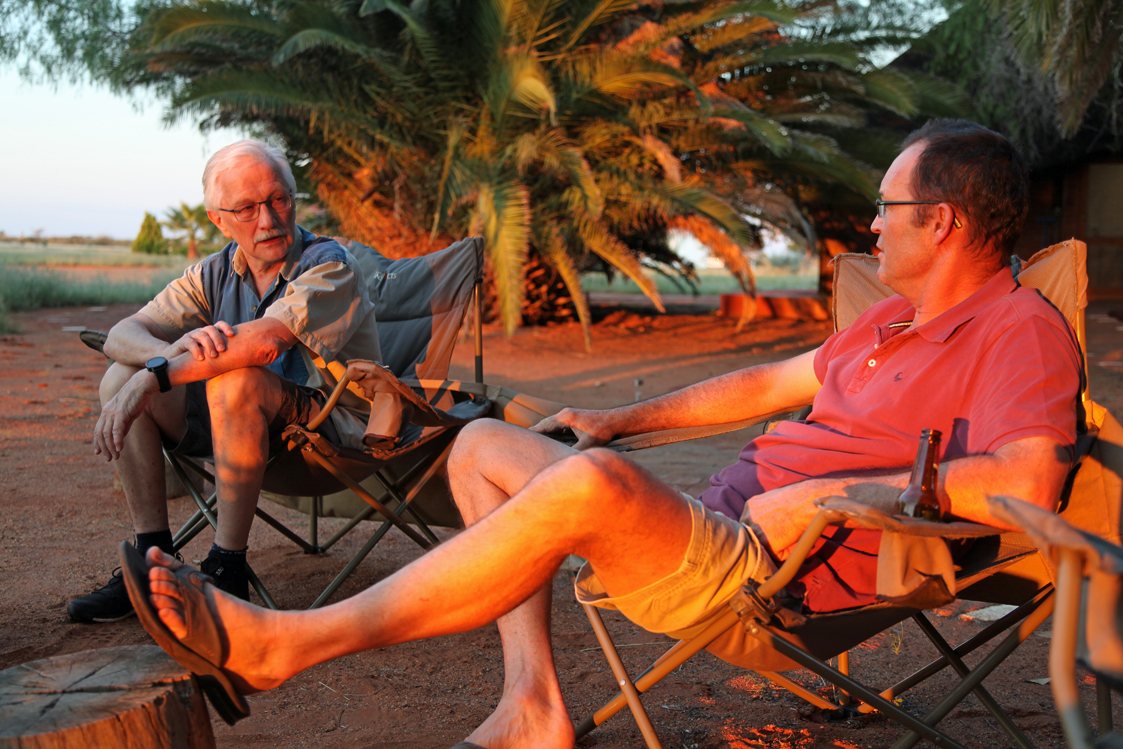 One hesitates for a long time and discusses the topic of traveling in Corona times with family and friends, but if you are here on Tivoli in the middle of Namibia's Kalahari, you can say it was a wise decision to have embarked on this trip.
The entire procedure is completely simple and does not actually require any elaborate preparation, except for the laboratory test. However, at the moment (April 7th) it may not be more than 7 days old when entering the country. Where is the problem? Expenditure about 1 hour and costs of 100 €.
(If personal transfer from Reinhold or Kirsten is desired, the test may only be a maximum of 48 hours old. You want to be well looked after on the farm and not have to leave because of illness of the host!)
Measured against the travel costs and the relaxation, a reasonable financial outlay. Your travel health insurance must confirm in writing that Corönchen is also insured. One call - about 10 minutes.
Download three forms from the Namibian immigration office https://www.namibia-tourism.com/aktuelles/ and fill them out. Expenditure approx. 45 min
At the airport (which has been renovated by the way) the lady only wanted the COVID test form and the form from the Namibian health authority. But you should have all of the above-mentioned papers with you and make sure that at least the most important passages are formulated in English.
The plane was not fully booked.
A quick antigen test is required for the return journey to Germany (private laboratories Pathcare: https://www.pathcarenamibia.com/ or OSH-Med.International https://www.osh-med.pro/) necessary to do before departure.
Of course, everything that we have learned in more than a year must also be implemented with regard to Corona hygiene during the outward and return journey. Always! Wash hands with mask and keep your distance. We don't do it any differently in the supermarket and have survived a year unscathed.
Here at Tivoli everything is green at the moment and life is sprouting from all corners and edges - the Corona issue is nonexistent on the farm and this relaxation is worth gold!
You can definitely enjoy it to the fullest. Of course, as always in life, there is a residual risk with everything you do. Nobody can do that for you. For this reason, such a decision is always a subjective weighing of all pros and cons.